Winter is almost over and missing a few days to start the spring. As long as you keep the great coats and boots in closets is coming. Also it is time to start making your stock with the right colors next station. And not to make a mistake, we prepared some tips for you to buy certain items.
Hair
Who's thinking that yellow wires will prevail this year as usual, you're wrong. The color that is to the beaches is the pumping brondie, a color that is neither blond nor Brown. The idea is to have a hair with the color of the moment, but with a natural look. He has a deep tone warmer and some lighter fuses only well spaced and the color much like the rest of the hair.
If you are thinking of changing the visual you can bet that new color are several advantages, one of them is that, according to the experts, it looks good on any skin tone, being quite democratic. Want another advantage? The brondie don't need much maintenance, saves you time and money.
See these tips on How to take care of dyed hair.
Nails
Will choose the enamel and don't know what color? The blue is the color of summer.The more intense shades will be high as the celeste, metallic and royal. Another color that will make the nails of women are shades with a touch of green. See that we're not talking about pure green, but colors that are reminiscent of the green.
Another color that is blown off on Pinterest, candy colors and their shades pulled the pastel certainly must appear on the beaches of all Brazil. You also can fill your collection with metallic shades such as gold and silver and also bet on gradient textures.
Here are some ideas of textures for nails.
Skin
The rule here is: the more natural best. So you can start saving the creamier coverage and post in a make good natural, with a thin cover. A good tip is to provide products such as the BB Cream CC Cream and that have a lighter coverage, have moisturizing and still act as sunscreen. The techniques to illuminate the face still must be used only in a most natural way.
Find out how to make a Basic make.
Mouth
From what you've just read about skin coverage can you imagine that the mouth red blood color or darker colors like purple and violet, which were high in winter should be in your bag of makeup for some time. You can bet in more vibrant colors such as orange and pink bubblegum, but they should appear once in a while.
Want to buy the lipstick will be featured in the summer? So prefer the nude tones or color of mouth that came back with everything on the catwalk and let make a lot more natural. And that purpose drier of lipstick mate will pave the way for the gloss, which stayed out of the jewel case for many years. The effect wet mouth back with everything!
Gallery
1000+ images about Fashion/Style on Pinterest
Source: www.pinterest.com
Whose House? Ferro and Steve's House. – The Uniter
Source: uniter.ca
70 style, Glam rock and Discos on Pinterest
Source: www.pinterest.com
Rebecca Wilde – Barrie, ONT
Source: www.rawartists.org
Experts said the healthy development of nursing sector is …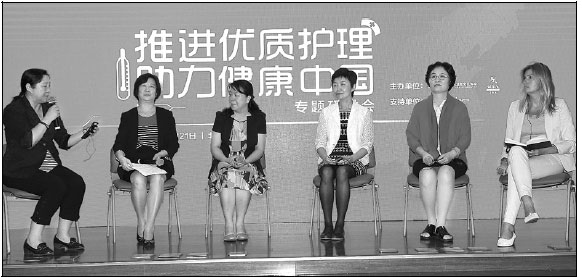 Source: www.chinadaily.com.cn
18+ Gritty Textures
Source: www.designtrends.com
South Haven Tribune
Source: www.southhaventribune.net
South Haven Tribune
Source: www.southhaventribune.net
South Haven Tribune
Source: www.southhaventribune.net
South Haven Tribune
Source: www.southhaventribune.net
South Haven Tribune
Source: www.southhaventribune.net
1000+ images about Fashion/Style on Pinterest
Source: www.pinterest.com
Whose House? Ferro and Steve's House. – The Uniter
Source: uniter.ca
70 style, Glam rock and Discos on Pinterest
Source: www.pinterest.com
Rebecca Wilde – Barrie, ONT
Source: www.rawartists.org
Experts said the healthy development of nursing sector is …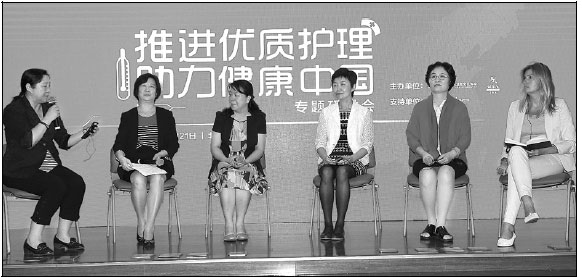 Source: www.chinadaily.com.cn
18+ Gritty Textures
Source: www.designtrends.com
South Haven Tribune
Source: www.southhaventribune.net
South Haven Tribune
Source: www.southhaventribune.net
South Haven Tribune
Source: www.southhaventribune.net